Helping people achieve their full potential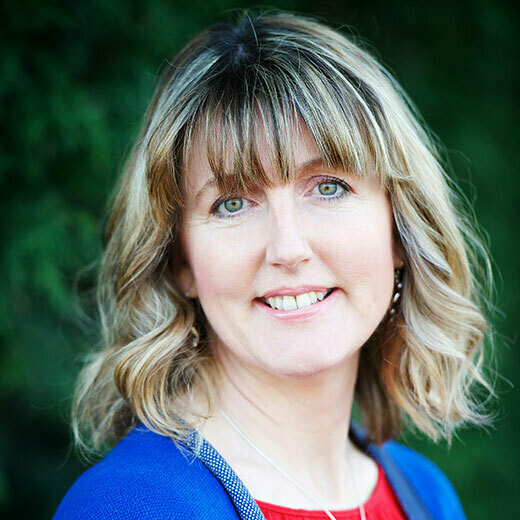 Ursula Cameron is an inspirational learning and development specialist and creative business coach and mentor.
With an international career spanning 20 years delivering bespoke and innovative training and coaching solutions enabling people to achieve their full potential. From global corporations and financial services to universities and SME's, Ursula is passionate about building trusting relationships to achieve successful learning outcomes with measurable results. Ursula offers a unique career mapping service designed to help individuals understand their values, skill sets and aspirations. This will set her clients on a journey of self-discovery enabling them to find their true path of fulfilment and happiness.
Learning & Development
This service consists of rigorous training needs analysis, innovative design and stimulating delivery. The outcomes of this service will:
Raise employee Engagement Levels
Improve Performance
Improve Customer Services
Develop Leadership Skills
Improve Customer and Staff Retention
Improve Coaching and Mentoring Skills in the workplace
Coaching
This service consists of 1:1 and group coaching for personal and professional growth. The outcomes of this service will:
Improve Individual Performance
Improve Team Performance
Enable Successful Role Transitions
Improve Morale
Increase Confidence
Improve Relationships
Develop and Achieve Goals
Develop Problem Solving Skills
Workplace Resilience and Wellbeing Practitioner
This service consists of 1:1 and group coaching and facilitation for personal and professional growth. The outcomes of this service will:
Gain a competitive edge by providing measurable insights into resilience and the impact on wellbeing
Provide reports and support for individuals, teams, leaders and organisations
Help individuals and organisations to minimise the risk of physical or mental wellbeing declining
Enable organisations to identify key pressure points or drainers in the workplace
Provide organisations with data and support to help them target investments in wellbeing initiatives more effectively to gain maximum return
Career Mapping
This service is available to men, women and young people who want to learn more about themselves and also organisations who want to support their employees career decisions. The process enables individuals to explore their options and empowers them to achieve their goals and aspirations. The outcomes of this service will:
Develop Personal and Professional Branding
Achieve Personal and Professional Fulfilment
Understand Self and Values
Understand Skill Sets
Develop Aspirations
Enhance Decision Making Abilities
Lead a Fulfilling Life
Completing the Morrisby tests with Ursula's guidance has been a fantastic experience. Not only have I found and narrowed down potential career options suited to my personality and interests, but I have also learnt so much about myself as a person and what I need from a career to be happy. 

Imy Clarke - University student
I have worked with Ursula for about a year now and have found her to be very professional, supportive and conscientious. We have a great working relationship which is open, honest and productive.


Dr Sue Smith, University of Derby
Ursula is one of the most professional trainers I have ever used. Her commitment and insight into delegates is fantastic. I would strongly recommend Ursula as a trainer and a coach.


Liz Patterson, Visionary Consultancy & Training Limited
I found Ursula's warm and friendly approach, coupled with her extensive professional experience, quickly enabled me to recognise my strengths, appreciate my potential and to better understand my future aspirations.


Melanie White, David Nieper Limited
As a parent, I was very aware that my daughter was beginning to feel the pressure of deciding what to do when she left university and trying to get her to open her mind up was proving challenging. After the session with Ursula, my daughter was literally buzzing with the possibilities of what she could do, that she'd never even considered.

Jackie Clarke - Parent
Ursula is very professional and instantly makes you feel at ease. She has helped me in understanding my strengths whilst giving valuable feedback on areas to improve. I found the sessions very rewarding and insightful. 

Tanya - Burnthebook
Working with some of the industry's best
Get in touch
Please contact me today for a friendly chat to find out more and let's discover how I can help you?