Career Mapping
Understanding your present to help plan for your future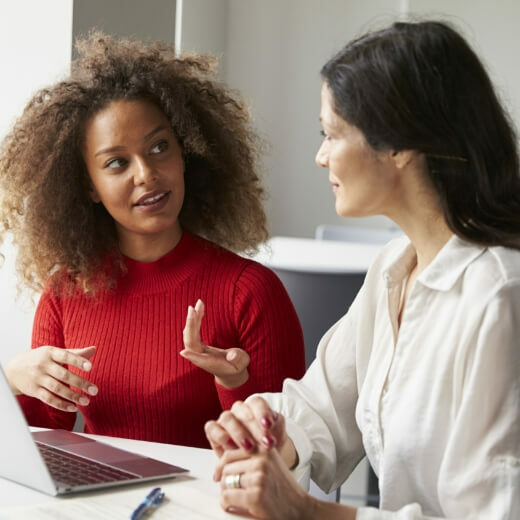 My career mapping service is designed to guide you through self-discovery in order to help you find fulfilment in your life and career.
This service is available to all individuals aged 15+ who want support in understanding themselves better in order to make informed and beneficial career decisions.
Organisations may also choose to deploy this service within their organisation to help with growth - to have the right bums on the right seats, to help employees with career decisions or for a restructuring programme.
What is career mapping?
Career mapping and planning is mostly about exploring your skillsets, personal interests, goals and ambitions in order to discover the opportunities and pathways that could await you in your future career.
I have a particular passion for supporting young people to realise their aspirations. Career options are wide ranging. People don't have to take the traditional routes to access a wide range of jobs that are available in the many sectors that operate throughout the UK.
Find my future career
What does a career mapping report look like?
The career mapping assessment involves psychometric questions to highlight your skillsets and questions around your interests and preferences to narrow down the industries, organisations and specific roles that might suit you. All of this data is then translated into graphs and summaries that raise awareness and aspirations to help every individual discover the right career journey for themselves.
But I don't need to just tell you what's involved, I can show you! Use the button below to download a copy of the sample report to see all different types of information that can help give you the confidence to make life and career altering decisions.
View sample report
Outcomes
Every individual is given my full attention and lifelong access to the online tools I use so that they can explore their options and feel empowered to achieve their goals and aspirations. When you use my career mapping service, this is what you can expect in return:
Develop Personal and Professional Branding
Understanding and developing a personal 'brand' is a great way to position yourself in your career, whatever stage you're at. Take your greatest attributes and let them shine!
Achieve Personal and Professional Fulfilment
By going through this process of self-discovery, you can realise a huge range of talents and aspirations so that ultimately you can enjoy a fulfilling life.
Understand Self and Values
What's important to you? What do you need individually to enjoy a fulfilling career? No two people are the same, and understanding exactly what it is that makes you, you is the foundation of your career mapping.
Understand Skill Sets
Psychometric testing gets straight to the core of where your skills lie, but this goes beyond just whether you are creative or logical, prefer words or numbers or physical tasks. You might have skillsets you never even realised.
Develop Aspirations
As they say, the sky's the limit. Wherever you see yourself in the future, together we can work out what success and fulfilment really means to you. This could be an aspiration for just six months down the road, two years, five years, or even ten years or more.
Enhance Decision Making Abilities
Making big decisions about your career can be daunting, but career mapping can help you process lots of abstract data and ideas you might never have consciously explored. At the end of the process, you will have the ability to make informed and confident choices about your future.
Ursula was a wonderful person to work with, she demonstrated a genuine interest in me during her time as my mentor. She was organised, knowledgeable and introduced me to new business opportunities. Actions included, allowing me to complete a Morrisby Assessment, giving me a greater understanding of my skill set and offering advice for my career. I would highly recommend Ursula to anyone else looking for personal advice and coaching.

Alexander Herbert - Student of University of Derby
Like many others her age my daughter had to make decisions about selecting which options to choose for GCSE's and she was feeling stressed about her lack of life experience to do something which impacted on her future. I contacted Ursula who mentored Molly through the process of discovering which path would best suit her skill sets and also her long-term goals and interests. Ursulas approach of active listening and positive guidance, coupled with her experience of mentoring people was invaluable, helping Molly to have a better understanding of herself and her aspirations and the confidence to make the correct choices. We will definitely be using Ursula's expertise to guide and encourage Molly at other key stages of her education. I would highly recommend Ursula for help in decision making at any lifetime milestone.

Colin Bullock - Senior Designer, MotoDirect
I found Ursula's warm and friendly approach, coupled with her extensive professional experience, quickly enabled me to recognise my strengths, appreciate my potential and to better understand my aspirations for the future. I felt inspired and motivated to work towards achieving my goals, empowered and supported by the techniques used during our mentoring sessions which were so insightful. I would highly recommend Ursula for Training, Learning and Development as well as Coaching and Mentoring.

Melanie White - Programme Manager, DHU Healthcare
Get in touch
Please contact me today for a friendly chat to find out more and discover the opportunities that lie ahead in your career.