Coaching
1:1 and group coaching for personal and professional growth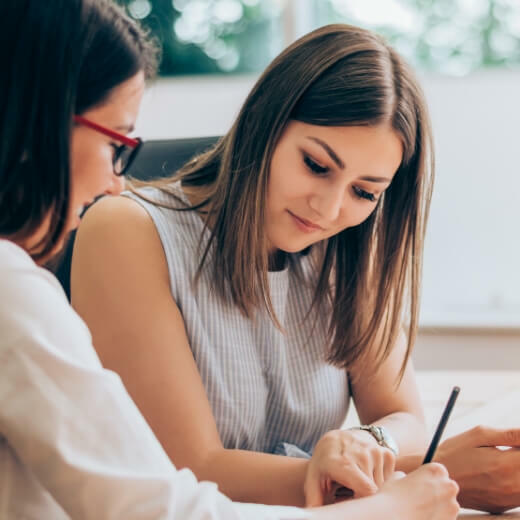 What can you expect when you sign up for coaching with me?
Since my coaching is bespoke for every client I work with, what you get out of it could be anything you want or need. We work together in 1:1 or group sessions to establish the specific areas you want to work on, and then I go away and develop a coaching programme just for you. For clients so far this has included:
Bringing clarity and order out of chaos
Delivering new perspectives
Creating new pathways, frameworks and strategies to develop
Understanding who you are
Finding focus, coherence and accountability
Having a professional confidant to support the most important issues facing CEOs and business leaders
Emotional Intelligence
It's important to develop emotional intelligence (EQ) within an organisation for many reasons. Individuals who have EQ achieve objectiveness through their self-awareness, which promotes productive, motivated, and equal workplaces.
In my coaching, I refer to scientific journalist, author and psychologist Daniel Goleman's five components of emotional intelligence: self-awareness, self-regulation, motivation, empathy, social skills. I often refer to empathy as a 'super-power' or 'signature strength' that can be measured and developed and is often the key differentiator between 'good' and 'great' leaders.
Want to know a little more?
If the idea of Emotional Intelligence has caught your interest, I would highly recommend reading Daniel Goleman's Emotional Intelligence theory in full. Another book I advocate and complements many of my coaching and training programmes is The EQ Edge. I also have a great summary article on Emotional Intelligence in my blog, but if you're wanting to go even further then why not get in touch today?
Contact Ursula
Outcomes
I put transforming people at the centre of my coaching and training programmes, because transforming people is vital to successfully transform an organisation. With any of my 1:1 or group coaching services, this is what you can expect to gain:
Improve Individual & Team Performance
This is often the number one goal and so it's the number one result. Together we take a step back, assess what is working and what isn't, and then work out the solutions needed for you and your business to reach their full potential.
Improve Clarity of Thinking and Decision Making
Identifying your key skills, building your confidence in using them in new ways, giving you the tools and processes you need to find solutions in problems and make the right decisions for both you and your business.
Enable Successful Role Transitions
Change isn't always easy. From new inductions to adjustments in leadership and management, my coaching provides individuals and organisations with practical guidance on how to successfully adjust and develop the people who make your business what it is.
Boost Morale & Improve Relationships
Developing emotional intelligence can help you achieve goals and targets, but very importantly it can also help teams to bond and make a happier and healthy workplace.
Develop and Achieve Goals
Creating and achieving goals should be more to an organisation than just ticking boxes. Together we can work to develop goals that have purpose and accountability, and help you take important steps and make the key decisions that will help you achieve them.
Develop Problem Solving Skills
Sometimes we simply can't see the wood for the trees. In my coaching programmes I will help you find tools and methods to approach problems from different perspectives, unlocking your own talents and working out how to use them effectively and with confidence.
When adding a coaching session with Ursula to my diary I write it in block capitals and draw a big smiley face! It is the most important appointment of my week. Ursula never fails to help me bring order and clarity to the chaos and confusion, and the barrage of ambitious ideas that burst the seams of an entrepreneurial type's mind. An hour with Ursula is an opportunity to step into a non-judgemental arena and ask myself questions I perhaps hadn't asked before and look at things from a perspective I didn't even know existed.

Jake Lowe - MD, Running with Jake
Ursula is a first-class coach and mentor. Her invaluable help and advice have helped me overcome burning issues in my business. Having a 'second pair of eyes' on a problem has really helped me see an issue from a different perspective.

Matthew Key - MD, Michaelkey Automotives
Ursula provided me with an excellent pathway to develop my leadership and coaching skills. She took time to learn about me as an individual and my role within the business. Enabling Ursula to create the ideal framework that delivered an insightful, thought provoking and effective learning experience. Which I continue to draw from on a daily basis and I highly recommend Ursula.

Simon Joslin - Head of Strategic Solutions, Maersk
I have had coaching sessions with Ursula and I am amazed at her skill and ability to keep me focused and positive. She has been able to decipher my ramblings and give it coherence, explored my ideas with me and helped to structure my thinking and get a set of commitments out of me. I have truly felt a sense of motivation and purpose after every meeting I've had with Ursula, and then there's follow up emails to keep me going! I admire and appreciate her professionalism, delivered with calming effect and empathy. I would recommend Ursula to anyone looking for a supportive coach.

Lin Hinson - HR Project Manager, Holland & Barrett
I have found the whole experience hugely interesting and very thought-provoking. It has given me some insight into my own behaviours as well as those of others, and a framework that I can use to continue developing skills and strategies to help me become a better team member and, eventually, an effective leader.

Terri Bethel - Subject Matter Expert, Chartered Institute of Payroll Professionals
Get in touch
Please contact me today for a friendly chat to find out more and let's discover how my coaching can help you?