06.06.22
How coaching and a coaching culture raises potential and performance
5 min read
A coaching culture empowers individuals and teams to develop.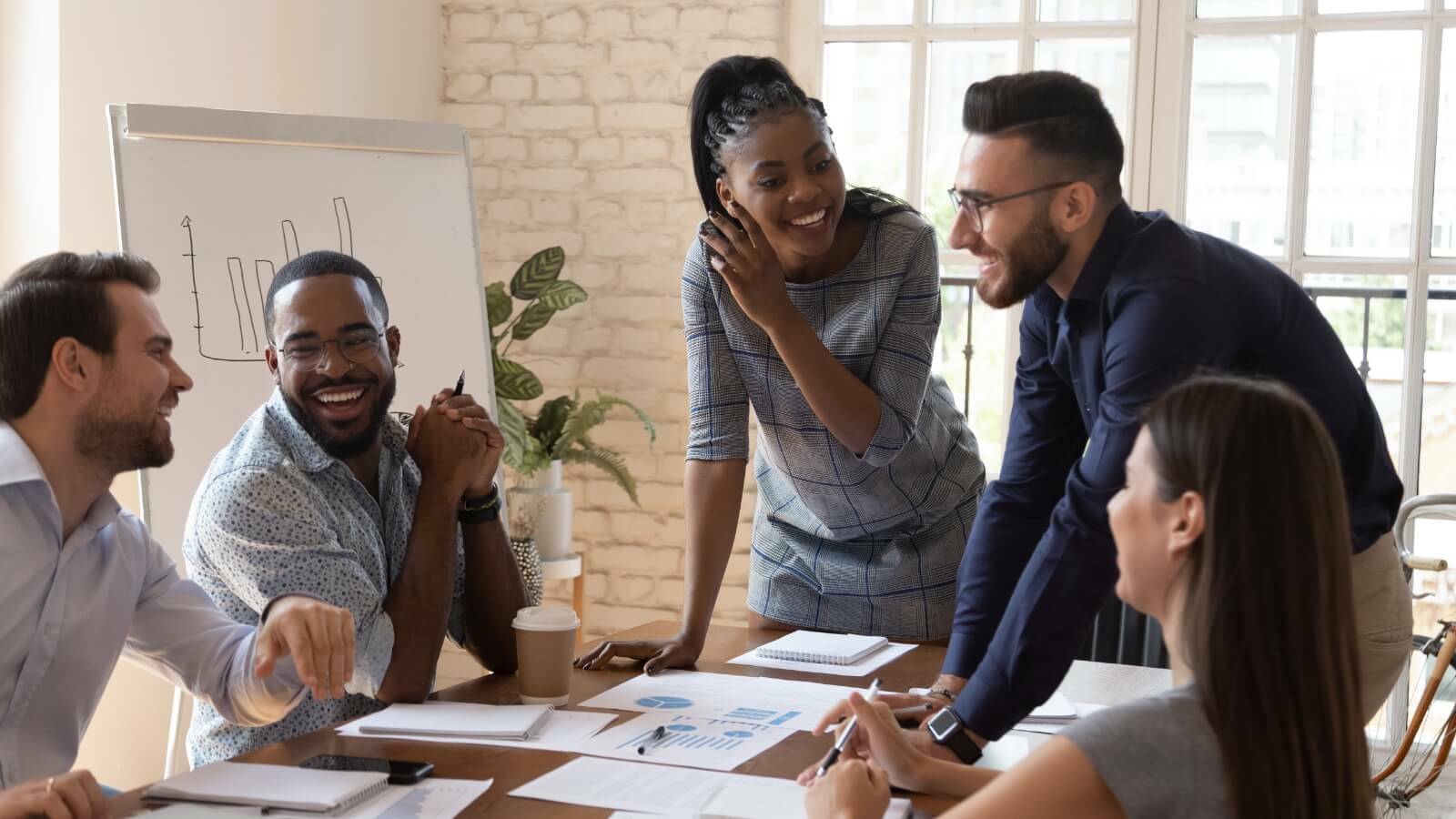 A coaching culture is an invaluable tool that can help address many of the strains that organisations find themselves under, but it has become even more powerful in our modern, hybrid working environment.
From performance to profits, engagement to work-life balance, mental health is suffering and morale is plummeting.
Workers are finding themselves in new territory.
The pandemic brought a shift to the workplace where home-working became the norm. A lack of team contact created feelings of isolation and uncertainty about their job, and for some, a new clarity around what they wanted, or didn't want, for their future.
Organisations now have to work harder than ever to retain and attract a skilled team.
Coaching is proving a hugely beneficial way to help tackle the issues that have arisen over the last couple of years, as well as help instil a sense of balance, empowerment and pride to individuals… which leads to greater equilibrium and productivity within teams too.
Whilst many employees may be technically skilled in their role, when promoted into a leadership position, many find their management skills lacking. Unsurprisingly. After all, if they've never been trained in management, how can they expect to be good managers?
If not addressed early on, this lack of training in the fundamentals of any leadership role - management of themselves and their team - can create confidence issues, a lack of drive and productivity, and potentially lead to high employee turnover.
Employees who have been coached have expressed benefits such as:
The ability to communicate better
Greater clarity around future goals, how to implement and take action
The desire to take on more responsibility and be held accountable
Increased self-confidence and self-sufficiency
Improved job satisfaction and appreciation
A more amicable and effective work environment with peers, their team, and senior management
The confidence and encouragement to speak up and contribute within the role, team and organisation
Management who have been coached have expressed benefits such as:
Ability to communicate better
Better ​​problem-solving skills
Ability to delegate more effectively
Enhanced performance levels
Greater empathy and understanding of self and others
Improved interpersonal skills
A desire to excel
Organisations have expressed benefits such as:
Employee performance improvements
Greater individual engagement levels
The desire in individuals to take on more responsibilities
Recognise talent within the team and support development
Empowered individuals achieve higher levels of success
Individual and team commitment, accountability and loyalty
How exactly does coaching do all this?
By using coaching as a tool to increase knowledge, skills and most importantly, raise awareness to change attitudes and behaviours.
Coaching achieves this through a 'pull' technique.
This technique involves asking questions which allow the coachee to really hear themselves and reflect on their responses, often resulting in opening themselves up to new ways of thinking and behaving.
It generates more options and 'what if' scenarios.
It promotes brainstorming ideas which align with the individual's own values and belief system.
It allows for diversity, creative thinking and inspiration, which can lead to greater self-confidence, the desire for continued development and a more positive, focused, driven mindset.
So how do you create a coaching culture within an organisation to achieve these benefits?
Well, it should take a two-pronged approach.
Internal empowerment
External facilitation
Here's what I mean…
Train team leaders, managers and team members to informally encourage, motivate and develop others within the team and organisation to instil a coaching culture. This way individuals will feel empowered, have a sense of inclusion. Of trust. Of respect.
Organisations should also seek external professional coaches who can facilitate 1-1 coaching sessions with team members, leaders and senior management teams to help unleash their full potential which will ultimately lead to greater organisational success.
When this type of coaching culture exists, huge benefits arise, as a work culture case study carried out in 2019 discovered:
90% of respondents felt like their manager listened to their viewpoint
88% felt like they had open communication with their manager, contributed to work decisions, and were asked for their thoughts and ideas
But it's sometimes not easy to achieve this kind of culture.
An ICF Global Coaching Study revealed the top two potential obstacles to building a strong coaching culture:
Limited support from senior leaders (50%)
An inability to measure the impact of coaching (42%)
But, these two obstacles can be minimised through the following strategies:
Gaining buy-in from key stakeholders
Equipping leaders with coaching skills
Promoting quantifiable benefits of a coaching culture to the organisation as a whole
Then it's a case of monitoring the results, such as:
tracking employee retention, performance and engagement
tracking internal promotion rates
tracking employee development plans
evaluating the organisation's achieved goals
tracking absenteeism and grievances
evaluating customer/stakeholder feedback and satisfaction surveys
There's really no doubt about the importance of a strong, positive organisational culture.
A coaching culture is one fundamental aspect of that.
It helps people at all levels become more empowered to excel, increase engagement, remain focused on personal and professional development, encourages their creativity and problem-solving skills, and ultimately helps them take greater pride in their responsibilities and work environment.
When leaders focus solely on their profit and loss data, they're missing a huge element of what makes an organisation successful.
Employees often have to make quick decisions based on changing conditions. To do this effectively, they must feel empowered, motivated and confident enough to do so.
You achieve this through a well planned and executed training and coaching programme.
You equip them with the skills, knowledge and confidence to thrive.
This in turn benefits them and the organisation.
A coaching culture achieves all this and so much more.